Cruise New York Harbor like a celebrity aboard this custom built Azimut mega yacht. The 116 foot Vivere boasts stunning interiors and a maximum cruising speed of 28 knots. Any event aboard the Vivere is sure to be memorable!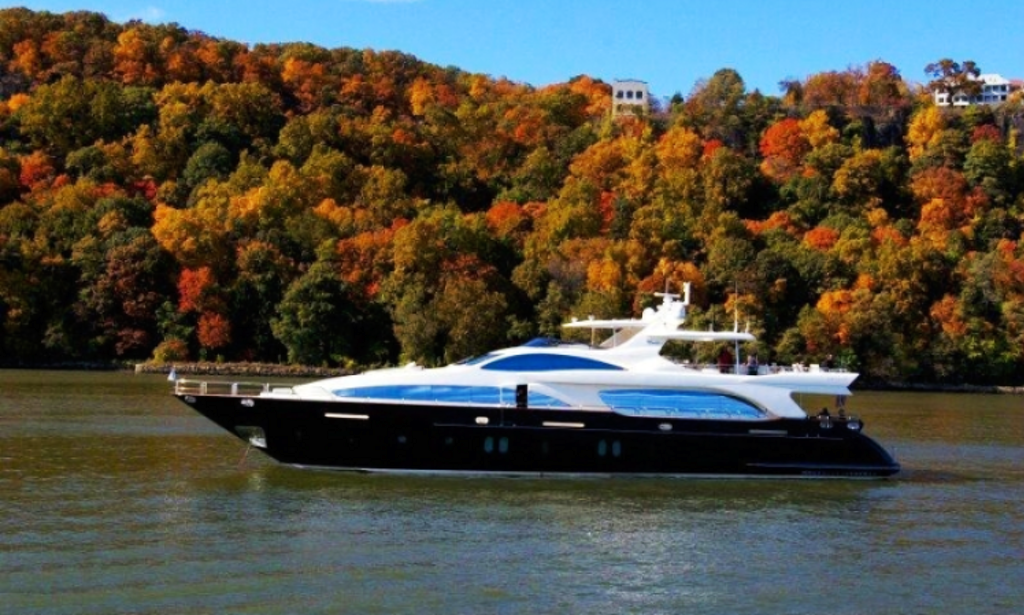 Maximum Capacity:

Revolutionize Your New York Party with a Vivere Yacht Charter
Style, glamour, elegance and resplendence; these are just a few of the words that come to mind when you are thinking of a successful New York party. However, any planner will tell you it is not easy to attain such high standards until now. The Vivere Yacht is primed to redefine parties in NYC. This 116 ft. prestigious custom-built Azimut cruise yacht lives up to its appearance when you board. With a capacity for 10 guests hosted in 5 cabins, this is the most glamorous cruise yacht charter on NY waters. It is a magnificent work of Italian designing genius. The interior, designed by the globally acclaimed Carlo Galeazzi, will overwhelm your guests and gives the phrase 'living large' a new meaning altogether. The rounded shapes accentuated with elliptical windows create an ethereal atmosphere onboard.
The main deck and salon boasts satin-finished cherry wood and welcoming onyx accented panels to make your guests feel at home. The master king stateroom is the highlight of this boat rental providing expansive views of the city's skyline and other landmarks including the majestic Statue of Liberty and Brooklyn Bridge. The deep Jacuzzi tub and shower complete the luxurious accommodation. Other features that set this cruise yacht charter apart include BBQ, swim platform, Jacuzzi on deck, deck shower, ice and water maker and an amazing sail speed of 28 knots.

If you want to party like a rock star in NYC, the Vivere Yacht charter is the right option for you.