The Infinity is a spectacular new yacht that changes the landscape of New York. Recently remodeled with a bold design, this vessel matches the uniqueness of New York from the distinct entertaining areas to top-of-the-line food and beverage.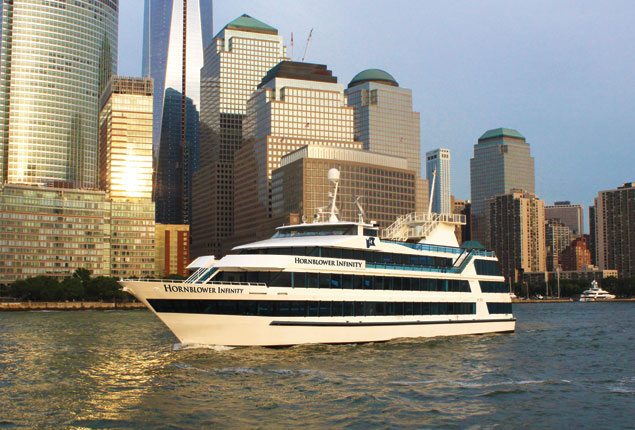 Maximum Capacity: 1000 Passengers

Feel the Pulse of New York Aboard the New Infinity Party Boat
New York is without doubt one of the most beautiful cities in the world. With so much to see and do, it is no wonder millions of tourists stream here every year. Whether you are a resident of NYC or you are on a visit, you have to do the city justice by learning more about it.  Our Infinity Party Boat is the best private luxury party on the NY harbor and for many good reasons. This contemporary luxury boat is primed to provide the best parties on water.  If you want to see the best side of the city, welcome aboard our 210ft beauty. It has a maximum capacity of 1,000 with personal spaces for small groups available. This boat rental features 3 climate-controlled decks, four fully stocked bars and a champagne bar. The exterior sun decks and the sky deck provide the perfect relaxation spot on the NYC waters and if you are hosting an event, your guests will carry indelible memories of the event. There are 5 dancing floors and the music from the state-of-the-art sound system guarantees everyone stays on their feet. The part mood aboard the Infinity is enhanced by custom LED lighting that gives your party an elegant touch.
Our cruise yacht charter is designed to cater for any party or sightseeing tour.  From the Brooklyn Bridge to the Statue of Liberty and the Empire Building, there is so much to see. The professional staff aboard guarantee every aspect of your event is catered to. From the top-of-the-line menu to the best music by live DJs, everything aboard the Infinity is customized to make your party a success.