Cornucopia Majesty Charter
This New Jersey based luxury yacht is the perfect boat for a wedding, bithday party, corporate event, and many other functions. This private yacht offers dinner cruises and lunch cruises around Manhattan on the East River and Hudson River offering views of the New York City skyline, as well as New York Harbor and the Statue of Liberty.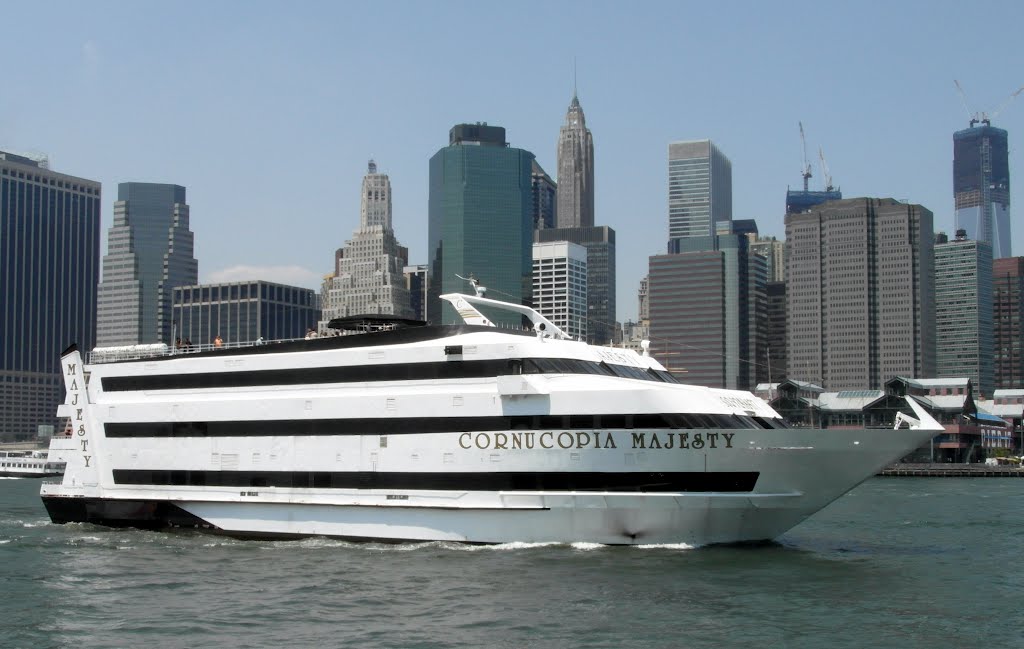 Maximum Capacity: 1200 Passengers

Redefining New York Events with the Cornucopia Majesty Charter
How would you love to get a thumbs-up from all your New York party guests after the event? How would you love your event to trend on social media for days due to its elegance?  This is the dream of every event planner and it is tough to get it right.  Luckily, we have a timely solution with our NYC Cornucopia Majesty Charter.  If you want to create magical moments in your party, this boat rental is your handy solution.  Our 210 ft. luxury yacht is primed to host any type of event in the city and has an incredible capacity for 1200 passengers.  There is spacious room to pull off the greatest party with five dance floors and a VIP room available. There are five full-service bars and guests have the best views of the city from the water. The glass elevator guarantees easy accessibility on board. The interior oozes prestige from every corner and your guests will be awed by the spacious dining and cocktail rooms on board.
Whether you have a wedding party or a product launch in the city, our cruise yacht charter guarantees the best atmosphere. The Cornucopia is best for lunch and dinner cruises in the city and it allows passengers to unwind against the backdrop of the most magnificent skyline in the country. Your party guests will catch sight of the city's landmarks from vantage locations on the water. From the Statue of Liberty, Brooklyn Bridge to the Chrysler Building, the breathtaking views will dazzle your guests.
Still agonizing on how to host the best private luxury party in NY? The Cornucopia is at your service.

.