Manhattan II
Manhattan's sister boat, is everything her sister is but with more space and more windows. The second child is always an improved upon first child! Manhattan II has an inspired 1920's design with fine features, including teak and mahogany finishes.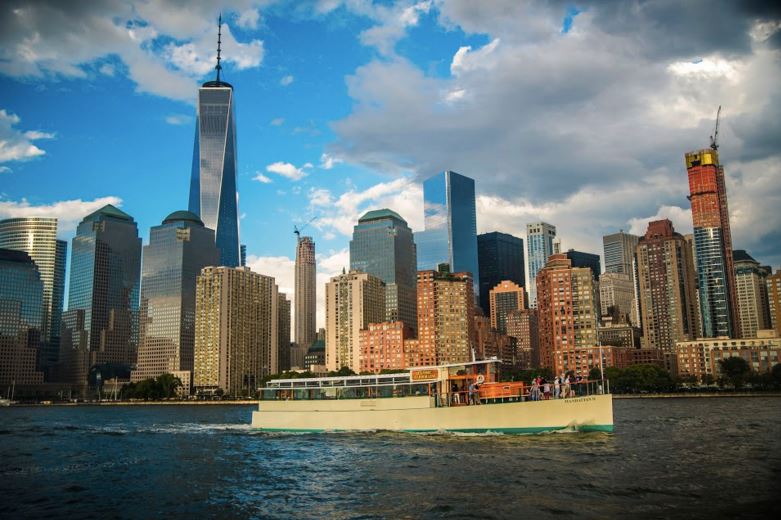 Maximum Capacity: 125 Passengers
The Manhattan II stretches 100 feet in length with lots of windows and viewing areas, giving it an airy and open feel. It is large enough to allow you to stay indoor comfortably in air conditioning if the weather is hot, or enjoy the view from the deck outdoors. The Manhattan II is also equipt with a state of the art sound system with speakers indoors and outdoors. It can perfectly execute narrated tours of the ever changing New York Skyline.