The Lucille can accommodate any type of party you have in mind, from a wedding reception to holiday parties, birthday parties, high school proms, and dance parties. The Lucille is 80 ft. long, and is U.S. Coast Guard Certified to carry 149 passengers.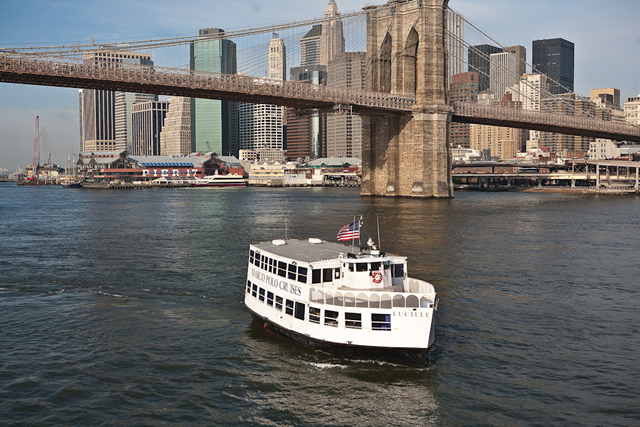 Maximum Capacity: 149 Passengers

Get Your New York Party Going with the Lucille Yacht Charter
Are you struggling to get the perfect party idea for your New York event? Well, we have been there and we want to help. Our Lucille Yacht Charter provides the most fascinating location for your party and you will find it easy to organize. Our immaculate 80 ft luxury yacht is U. S. C. G certified and licensed for 149 passengers and it is perfect for any event you have in mind. From wedding receptions to birthday parties, this stunning beauty has the space and facilities to help you out. If you are planning a private luxury party in NYC, you have a chance to blend your event with some sightseeing.  Our 2-deck boat has the most magnificent interior to guarantee your guests have fun onboard. Every detail is taken into consideration to enhance comfort and make this the best boat rental on NY waters. The climate-controlled interior is ideal for your party.
Our professional staff work with you in planning and executing your party plan. We offer customized services in terms of the catering and itinerary. This team has the experience handling all types of events in the city.  Your guests will be entertained to the most amazing views of the country's best skyline, historic landmarks such as the Brooklyn Bridge and the Statue of Liberty. Every moment with the Lucille Yacht Charter is a photo moment and your guests will enjoy every minute.  This cruise yacht charter is primed for prestigious sailing and your party will have a touch of glamour that makes it special.